Welcome to Cardiac Engineering
State of the Art Quantitative Cardiovascular Research and Design
Specializing in cardiac and cardiovascular engineering, research design, analysis, education and clinical trials.
11/2011 Operating Room Fire Safety by Art Wallace MD PhD: Guidelines for creating and maintaining a fire-safe operating room environment
10/2010 In the October 2010 Issue of Anesthesiology: Association of the Pattern of Use of Perioperative [beta]-Blockade and Postoperative Mortality In the news: NPR | HealthCanal |More
6/2010 Control of Blood Pressure and Vascular Tone: Hemodynamics Made Incredibly Simple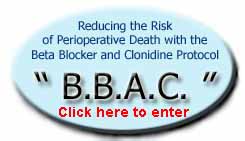 4/2009 ECOM Endotrachial Cardiac Output Monitor now available. Click here to see a video of ECOM in action

5/2008: Pacemakers for Anesthesiologists Made Incredibly Simple

10/2007: Clinical Reminders for VA Hospitals available for download here.
3/2007: Simple, Inexpensive, Instant, JCAHO Compliant Drug Labels for Anesthesia
Beta-Blocker & Clonidine (BBAC) Protocol online course
In the News: Cardiac Engineering in the media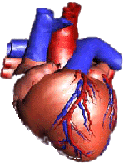 Residents click here